As of 2018 there are more than 1.3 billion websites online. It's never been so critical to ensure your web presence is optimized for a coveted position in search engine results. Here's some simple steps you can take to help claim your place on the map.
As mapmakers, it's all too easy to spend too much time focusing on cartography and tools and forget that both are useless if your target audience can't find or access your map in the first place.

If you're deploying public facing maps, increasing discoverability is crucial to the success of your map application.
To be discovered, your maps must be search engine friendly.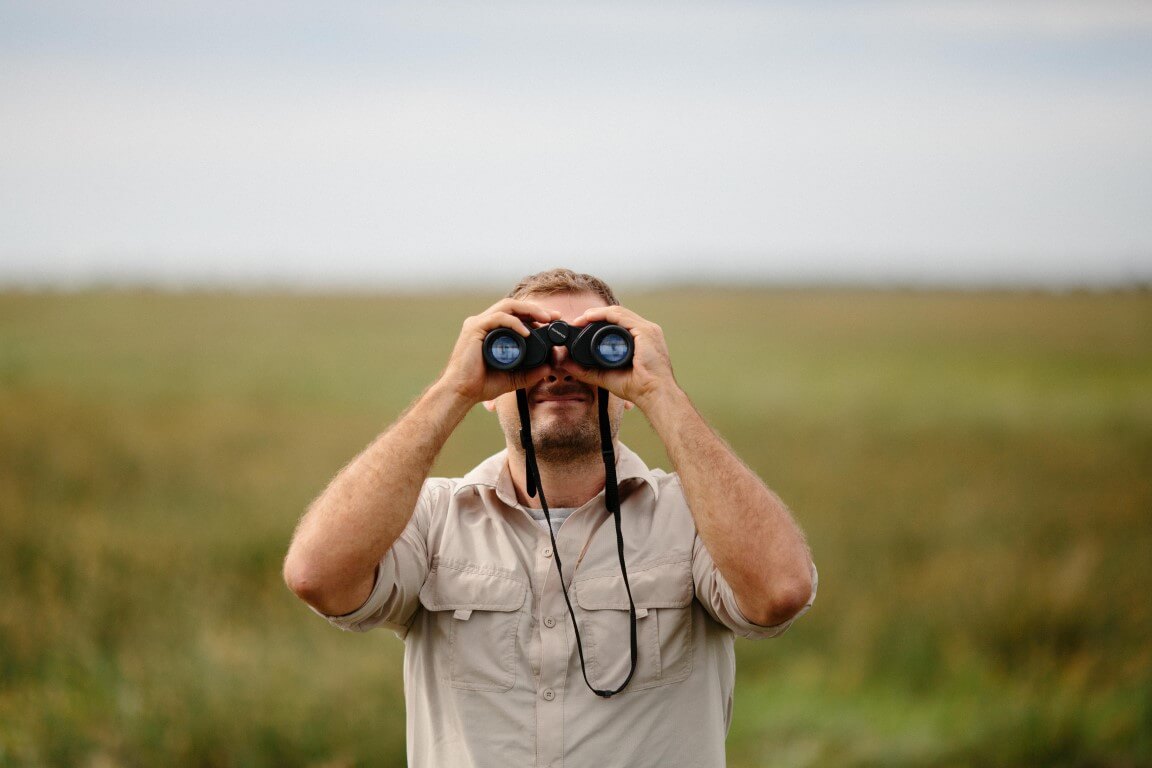 Photo by Louis Blythe on Unsplash

With a staggering 91.74% market share of search requests globally, Google is more than just head and shoulders above the competition - they're literally up in the exosphere alongside Zeus, Yoda, and Kind Of Blue era Miles Davis, and unless you please the Google gods you will never be given pride of place in the SERPs (Search Engine Result Pages).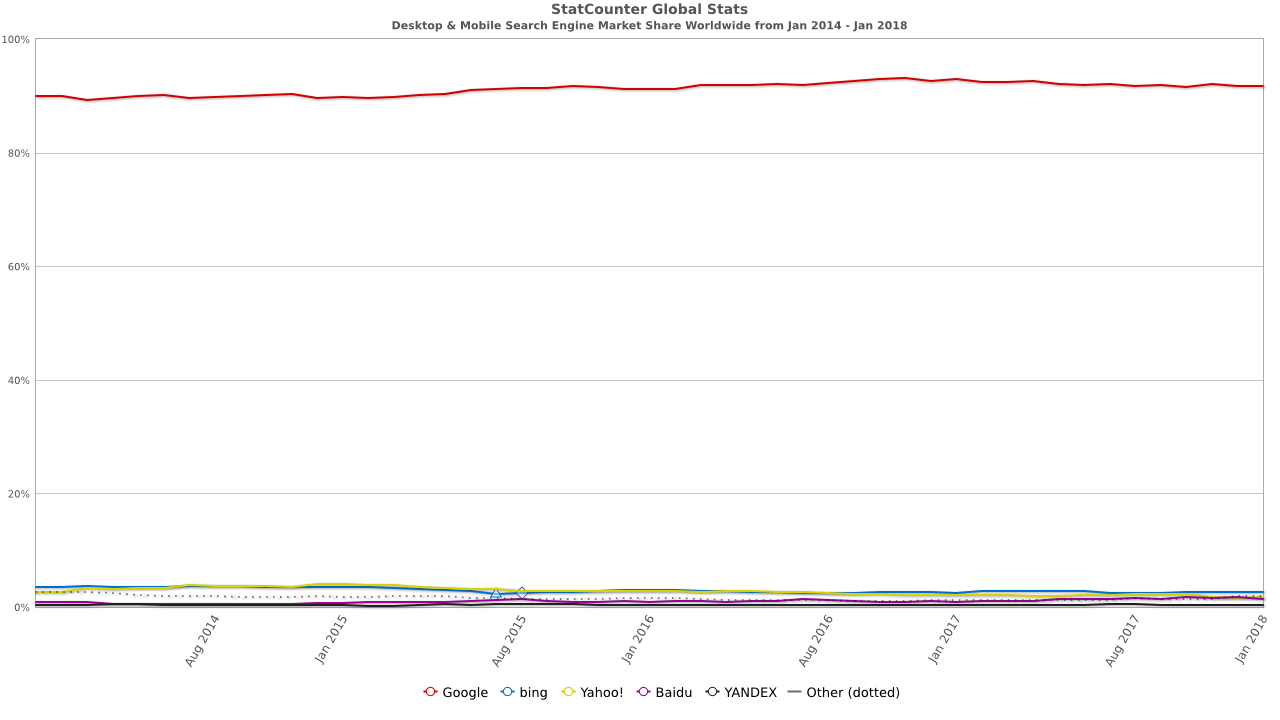 Search engine market share 2014 - 2018 by StatsCounter
Claiming Your Place in the SERPs
Getting on this metaphorical map requires you to claim your place name. In mapping, we call this a toponym.
If you pull out your old atlas, you'll see a bunch of small dots with tiny little names in a tiny little typeface.
They're the villages, the small towns; those places with little more than Main Street and a general store that you pass through on the way to where you're actually going.
In the SERPs, they're the ones that exist on pages two to infinity.
This is one of those places you don't want be stuck in. They're not all bad - in fact, some are quite charming and full of interesting things to explore.
If you delve deeper, however, you're likely to find that there's a reason that lots of those little dots on page 19 of Google are there — Stephen King small-town-Maine kind of reasons — and that's a darn good reason to get the heck outta there, sharpish.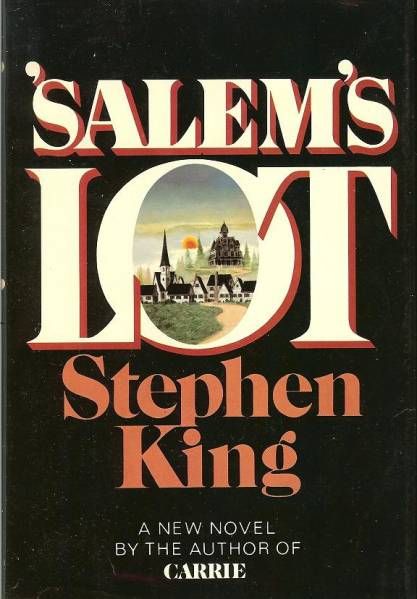 Great book, terrible place to be stuck in the SERPs.
Any place worth its salt is on the map with a big dot and large bold typeface. They're the cities, and that's what your web map application needs to become.

But cities don't just appear overnight, they take time to build.
Starting small, garnering attention and authority, and soon enough, graduating to the big leagues. Just like your map.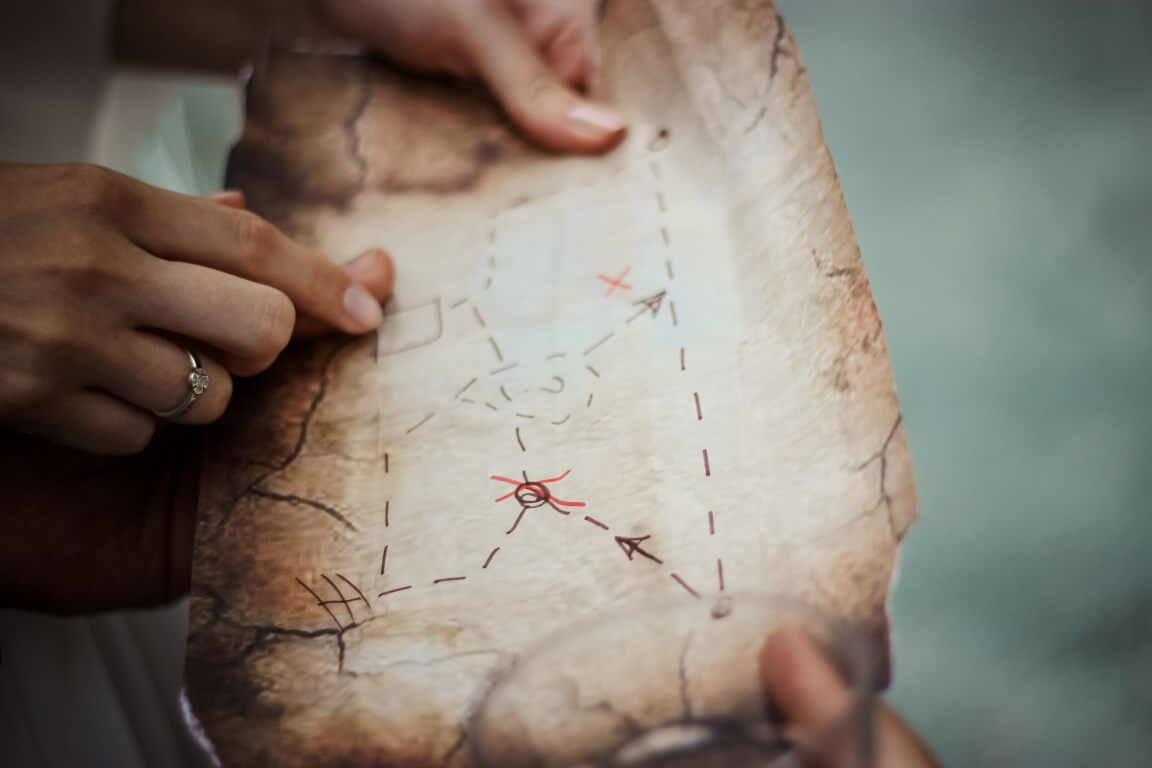 So how do you get noticed by search engines?
There's three key parts to getting in the SERPs:
Crawling and Indexing
Tell them you exist
Placement
Tell them what you're about
Ranking
Give them a reason to think that your important - a reason to be issued one of those big bold dots on the map

Crawling and Indexing: Telling search engines you exist

First of all, to be included in SERPs, your map needs to be indexed.
Indexing is carried out in one of two ways, the first way is by automated bots known as "spiders". These spiders crawl the web following links from one page to another, checking and extending the relational map of the internet.
When they discover a web page that hasn't previously been indexed, they send the content back to the search engine so that it can be listed.
This means in order to get discovered in this way, another website or webpage that has already been indexed must have a link that directs to your web map.
If you have an existing website, it's likely that you already have a search engine spiders crawling your site. You can help search engines understand the link between you and your maps by adding links to your maps, datasets, and data portal in your existing web pages.
More importantly, those links should be front and center to ensure the most "link juice" passes from your existing content to your new maps.
Why?
Search engine crawlers have very limited attention spans.
Imagine your site structure looks like this: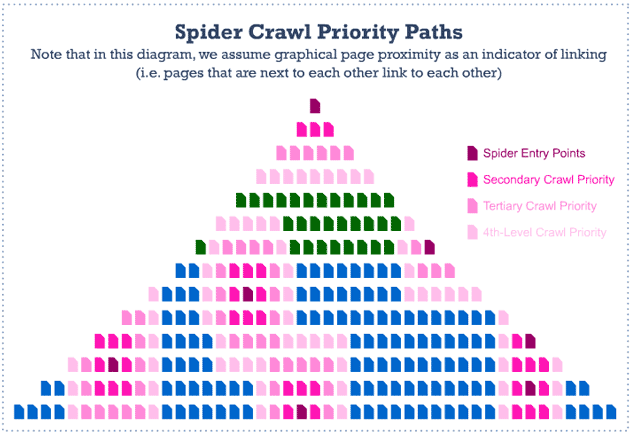 Spider Crawl Priority chart by Moz
Crawlers are super concerned with what's new or what's changed on the first page it finds. It will come back often to check and report back to HQ to ensure the index is up to date.
However, asking the spider to hang around and look at what else is on offer is a tough ask.
There's diminising returns for each step the spider follows. The 'care factor' drops considerably with each step, or click for us humans. By the fourth click, the spider has pretty much given up on life, and has no desire to hang around. The priority it will give to even checking the page, and the relevance it will assign to the content will be extremely low.
We call this the "four click rule".
If your link is hidden in a page that's five clicks away from the root page, it's likely that the crawler won't get around to it any time soon, and when it does, the strength of relevance to you and your site's content is weak.
So what's the solution?
Feed the spider before the fourth click. Don't make it go hunting for new content.
The crawler gives greatest preference to links closer to the root page of your site: the homepage, or in the case of map, your portal.
Including links to your portal and maps on the front page of your site will help ensure the maximum amount of relevance between your website content and your maps, and the highest priority for crawling is assigned.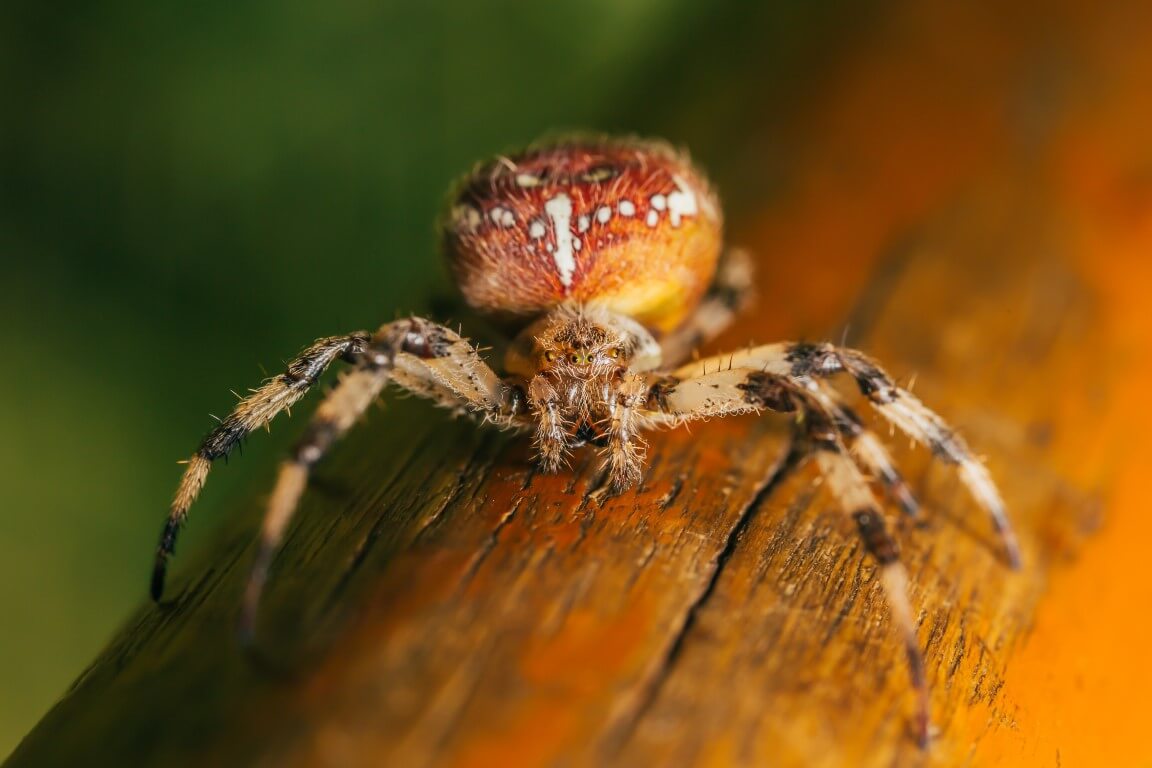 The spider is your friend, if you feed it right. Photo by Alex Keda on Unsplash
A further thing to consider is the text you use in your links. In general, search engine ranking is rightly biases towards relevancy. Text that is more relevant to the destination will have a greater chance of influencing a better rank. For example, a link that says "Interactive web map of Voting Locations" is better than "See our map".

Another way to get indexed is using something called a sitemap.
A sitemap is submitted to Google and other search engines that simply says, "here is a list of pages I would like you to go index".
On receiving these lists, search engines add the pages to their queue for the robots to scan. It's a fast and effective way to both get pages indexed, and inform search engines of changes that it should re-index.
How to make sure my Mango map is included in a sitemap?
Mango takes care of this for you.
While we can't put links on your own web site, we can take care of this method, meaning you don't have to worry about generating sitemaps or pinging search engines when you create new maps. Every day Mango generates and submits sitemaps to all the search engines that include all public, published maps.
Additionally, all maps are a single click away from the root - your web map portal, so you can be sure the spider's eyes won't glaze over before it's found the good stuff in your maps.
The more signals that search engines are given about the relationship between your website and your maps, the better the search engine will understand that relationship, and the better your search engine results will be.
What about private or sensitive maps?
Of course, not all Mango users want or need public maps. A powerful feature of our Business and higher plans is map privacy.
If you're mapping sensitive data - be it business data, customer data, or you're just not OK with random internet folk seeing your map, you can set Internal only access controls. This means that the map will never be indexed by search engines, and no anonymous person can ever access the map - they'll hit a login screen. Without credentials, they won't get passed the front door.
If you want to change a public map that you've already put online to private or internal, there's a good chance it's already in the search indexes.
Any map that is taken offline, or has security access settings changed to Hidden or Internal, is automatically removed from the sitemaps, and a "noindex" tag is applied to the map, which tells search engines to refrain from indexing the page. The next time a spider hits the page, it will report back the noindex request and the page will be removed from the search index.
Placement: Telling search engines what you're all about
Now that Google knows that your web map exists, it needs to decide where it will sit in the SERPs.
It does this by analysing the text on the web page to try and figure out what the page is about using a hierarchy of semantic elements that make up the underlying code of the page.
Search engines places more importance on words and phrases ("keywords") that are used in the page URL, the page title, and any text that is using HTML header tags (H1, H2, H3 etc) or is more prominent on the page.
If your map is about crop production in California, you want to make sure that the works "California", "crop" and "production" are featured prominently on your page so that the search engines know they are important.
This means making sure they are included in the map URL, in the page title you see on the top of the browser window, and the main title heading of the map.
Intent + Influence
Let's take a brief look at the structure of SERPs.
Search engine results pages across the different search engines typically follow the same pattern:
The page title
the URL
brief description of the page
Google search results offer around 65 characters for the page title, so you don't have a great deal to play with. Being succinct and accurate to your map's intention is key.
The description allows for a little more wiggle room - around 300 characters - but Google still recommends being descriptive and accurate, including the most relevant information about what the map delivers to the user.
If you think for a moment about the types of searches you perform online, and the kinds of results that you click on, you'll find that you usually start with intent.
For example, the query "Find a map of crops in Central California" has a very clear intention to find a map that shows crops in central California. The more specific the query, the more relevant the results will be.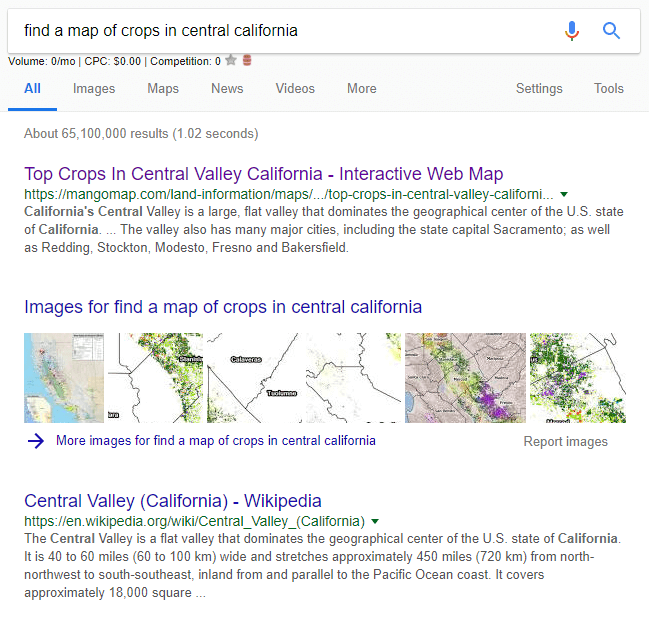 High intent queries return more specific results

"Red shoes", on the other hand, has low intent.
Maybe the searcher wants a picture of a red shoe, maybe they want to buy a pair, maybe they want to learn more about the 1948 film about an aspiring ballerina torn between her dedication to dance and her desire to love...
It's not immediately clear, so search engines will return results according to what they think the user wants.
If you've convinced google your map is important across a whole range of intents and queries by using well crafted titles and descriptions, then it's more likely you will appear in a range of queries, from the highly intentful, to the very general.
The ultimate goal of getting a place in SERPs is to influence the user to click.
So what's the best way to get one of those juicy clicks?
Provide a title and description that is accurate, relevant, informative, and caters to your audience's intent.
Pay careful attention to the names you give your maps, the names you give layers in the legend, and make the most out of any other places where you can place text, such as layer descriptions or the title and banner content on your map portal. If your map will benefit from customized tool labels, open up the localization tool and add relevant translations or localizations that support your mapping goals.
Search engines will sometimes present different content in the description that may not be what your <meta description> tag contains. It does this to provide the most relevant text for the searcher to consider amongst the results.
However, Google doesn't just invent a new description for you, but rather it finds text already in your map or web page that is more relevant to the search phrase than what's already in your description tag.
Maps, by their visual nature, tend not to have a lot of plain text that can be read by search engines. Remember, search engines can't read the text in images so can't use the labels and other things visualized on your map.
Bearing this in mind, it's also helpful to have text in other sections of the map, such as a sidebar.
Don't go overboard, however. Google will penalize any site that it thinks is trying to 'game the system', so overloading links, using the same keyword over and over and over again isn't going to help.
Instead, contextualize your maps with accurate and relevant text to extract the most value for the searching public.
When you've made your map and you're ready to share it with the world, pause a moment and ask yourself this:
"Will a new user of this map see a clear and concise description of what the map is about, will the understand what answers lie within the map?
If you're confident that the answer is a resounding yes, it's relatively safe to assume that Google will index it correctly and it will appear in intentful, contextual SERPs.

Just like the sitemaps, Mango users don't have to worry about coding the meta descriptions, or using the right semantic HTML elements to maximize discoverability.
Mango automatically uses your map name in the URL path, and the page <title> tag, and we use fully compliant semantic elements to let the search engines know which text is important.
We also give you plenty of places where you can add additional text such as the map description, layer descriptions, the information sidebar, as well as your map portal.
Ranking: Getting your big bold dot on the SERPs map
So now Google knows that your site exists and has some signals to give it an impression of what your map about, you can start thinking about PageRank.
PageRank is the position that your web page appears in the search engine results (SERPs) for a given search phrase e.g. "Franchise X territories in my city".
In order to increase discoverability you want to appear as close to the top of those results as possible.
Analysis has shown that the top three results in search engines will generally receive around 40% of all the clicks. Being as close to the top as possible ensures the highest click through rate.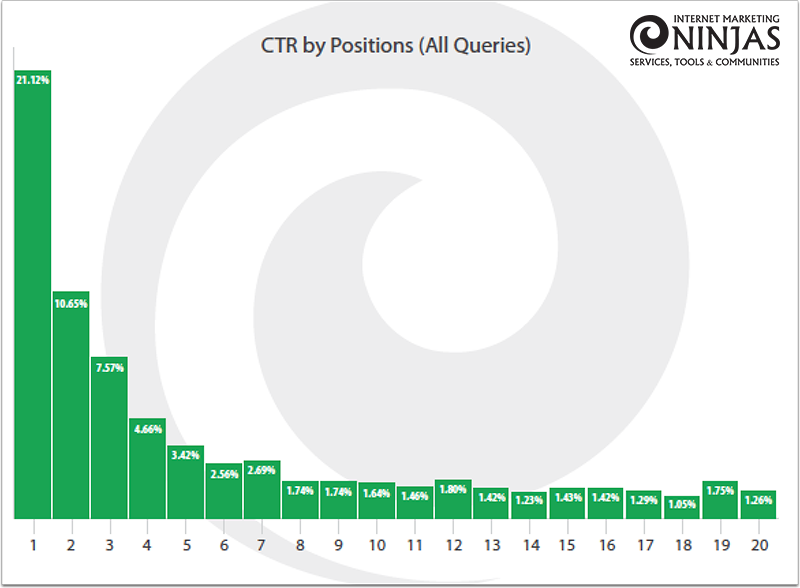 2017 Click Through Rate Study by Internet Marketing Ninjas
Google decides what it thinks is important and relevant to a query at the top, so how does it decide what pages are important?

Firstly, it wants to see that text that is relevant to the given search phrase is featured prominently on the page, but more importantly, it wants outside sources to agree that the content is important for a given search phrase.
It does this by analysing the external web pages that link to your page.

Websites that link to your page that rank well for your particular phrase and that have a high search rank themselves are the most valuable.
For example if you want to rank well for "map of Texas national parks", having the National Parks Service (www.nps.gov) link to your map would be very beneficial. It gives your map authority.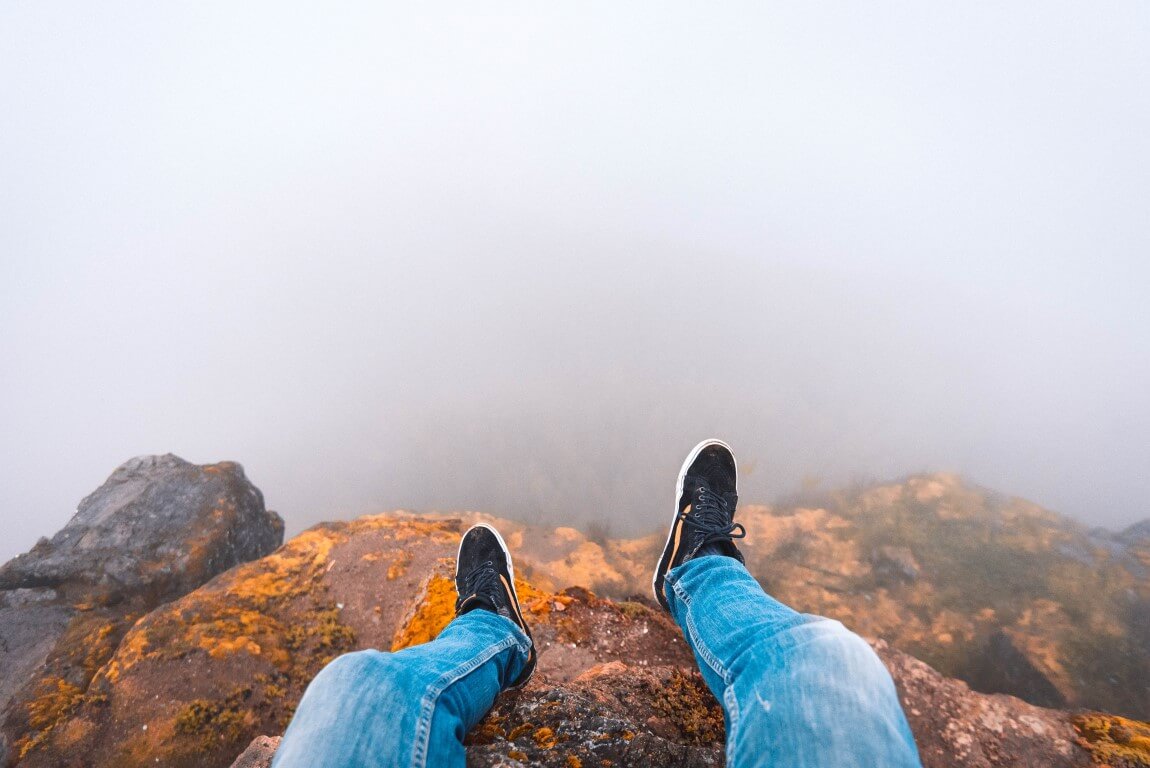 You want to be up there in the top rankings, above the thick fog of irrelevance, getting those clicks. Photo by Tyler Milligan on Unsplash
What else can I do to increase my map's authority?
Make it authoritative ;-) Whatever you're mapping, make it the very best map of its type on the internet.
If, for example, you are making a map of hiking trails in Mount Rainier National Park, then make sure that your map is head and shoulders above the competition in terms of content, presentation, ease of use, and functionality for the viewer.
If you have the best resource in your particular niche, then naturally people will want to view it, share it, and link to it.
A map that provides real value for viewers is a powerful engine for growing authority.
In search engine optimization, content is king. If you build a great web map people will naturally want to share it, either by linking to it from their site or blog or sharing it across social networks, all of which will help your web map climb up the search engine rankings.
The algorithm that Google use to rank pages is a held tighter than the Colonel's 11 herbs and spices, and it's continually being updated and improved. However, there's one thing that has remained consistent over the years: if your map has content that is so good that lots of people are viewing it and sharing it across social networks and even linking to it from their own web pages, then it will rank well.
Having best in class content will almost guarantee high search engine rankings, but if you just let it happen organically it could take a very long time.
You can accelerate that process and give your map a head start by getting it seen by as many people as possible.
Here are some ideas about how you can get that initial traffic boost:
Feature the map on your company's blog and website
Share the map on LinkedIn groups that match your topic
Tweet the map and mention someone who works or studies in the field related to your map
Share the map on Facebook and tag pages and people who work in the field related to your map
Find relevant sub-reddits and share your map
Send a press release to journalists who write about your topic
Ask industry specific websites to link to the map
Ask industry specific blogs if they can feature the map
Contact industry specific blogs and offer to write a guest post about your map and the story it tells and how it was made
Find industry specific internet forums, groups and chat rooms to share the map with
Give presentations at internal meetings
Present your map at a local mapping meetup
Present your map at a local Nerd Nite
Present your map at a conference
Ask local or industry specific press to cover the map
Most bloggers, local journalists and niche social network personalities are always on the lookout for new and interesting content and you will be surprised how cooperative they often are when new and interesting content is presented to them.
Is that all?
Nope. Well, yes for this article.
But this is just the tip of the iceberg when it comes to optimizing your online maps, so I hope it's sparked some ideas for improving and increasing your map visibility and search engine performance.
Besides increased search engine ranking, you also reap other benefits: By really crafting the best titles, the best popups, the best descriptions for your layers and informative localization of your map's interface, you end up with a really great map.
In essence, it comes down to just a few simple things:
Make the very best maps you can - focused maps, maps that tell a story
Deliver real value to the user by telling a unique story or providing useful, authoritative information
Craft succinct, descriptive and accurate titles and descriptions for your maps
Optimize every available part of the map's text - the layer title, the layer descriptions, and if you need to break out with more information, enable the map sidebar and tell a richer story
Don't make the search bots work - they're pretty lazy and won't follow you down a 15 step hierarchy of sub pages
Shout about your map from rooftops and get people talking and those with authority linking to your map
Finally, here's a really informative video from Matt Cutts. He's the former head of web spam at Google, leading the fight against junk websites and helped webmasters understand how search works. It's a few years old, but will give you a greater understanding of what we've discussed in this post.