Local government GIS exists to serve the people, but all too often the residents and local business its designed to serve aren't getting the quality outcomes they deserve.
Residents are demanding more and more digital services that let them access public data - their data - so it's increasingly urgent for local governments at all levels to deliver mapping services that really serve the public need.
There's a multitude of reasons why it's not working: legacy systems you're too afraid to touch in case they break, confusing specialized platforms that exclude the layman through complexity, and web GIS platforms that simply don't work when and where your users need them.
What if there was a solution that let you unleash your data with incredible interactive web maps that are extremely quick to deploy, really easy to use, highly accessible to non GIS folk, and just work (I mean really work) on any device, anywhere, any time?
Get your copy of Online GIS for Local Government
Mango is changing the game.
We're leading the industry with the best online GIS platform for web mapping that is simple, without sacrificing the power of GIS.
Simple for you, simple for your community.
Our new book Online GIS for Local Government brings together practical, actionable advice, best practices, and considerations for small and medium local governments across counties, townships, and cities that will help leverage existing data and workflows while extending the functionality of web mapping deployments, delivering truly stunning results for residents and local business alike.
89 pages of actionable advice, insights, and best practices to help you make better maps for your community.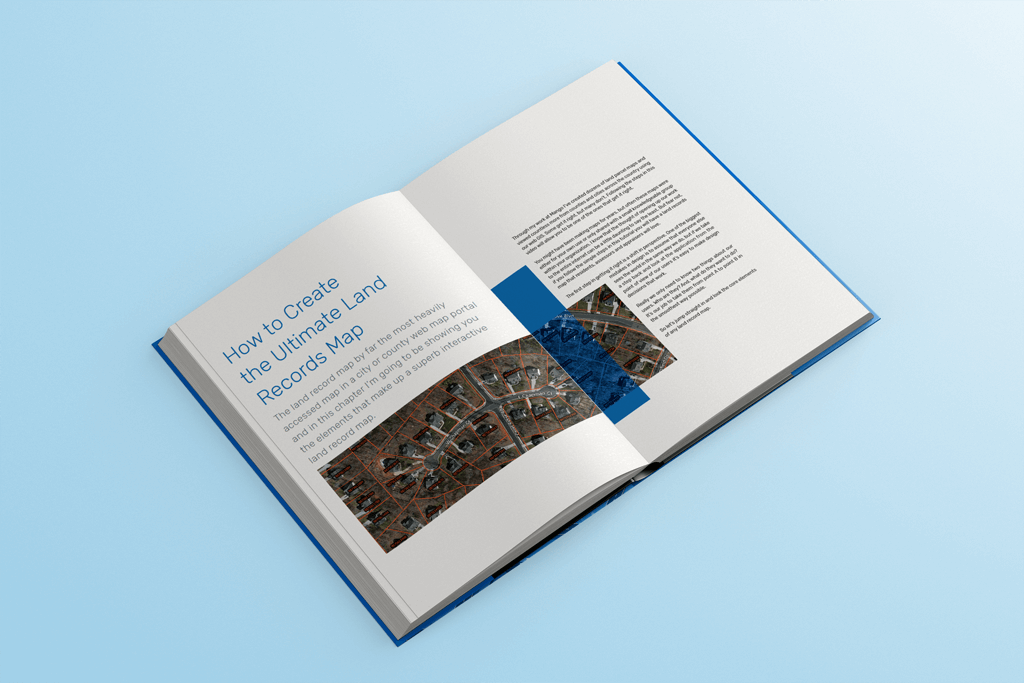 Online GIS for Local Government is the essential guide for local government wanting to see greater returns, simpler workflows, and happier communities through accessible web mapping.
Download the Online GIS for Local Government now
What's inside:
Cloud mapping for counties: how your community can benefit from accessible web mapping
Why local government is moving to Mango: five reasons why townships, cities and counties are make the switch
Success stories from Columbus County NC, and Plumas County CA: increased traffic, better tools, happier communities
Creating the ultimate land records map: time to deliver on that promise and serve your community's needs
Best Practices: detailed and actionable advice that will improve ROI of your online GIS deployments
Web map SEO: why it's more crucial than ever to get it right
Why your web maps should look nothing like your desktop GIS: your residents aren't GIS pros, give them maps they can use
Integrating with Mango: workflows that integrate your desktop GIS and data stored in external databases or CMS's that will streamline your map and data maintenance
Web map analytics: understanding your audience for continuous service delivery improvement
Online GIS for Local Government