---
To summarize sales by dealer, click the Query Tool next to the legend.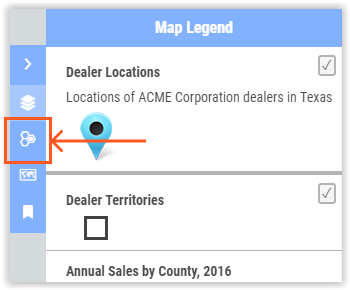 Next choose the dealer that you wish to summarize and then press the "Get Results" button.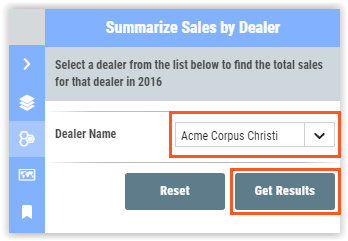 The results will then be highlighted on screen and you will be given the option to view a report or download the results as a spreadsheet.